Cody Maltais, Head Instructor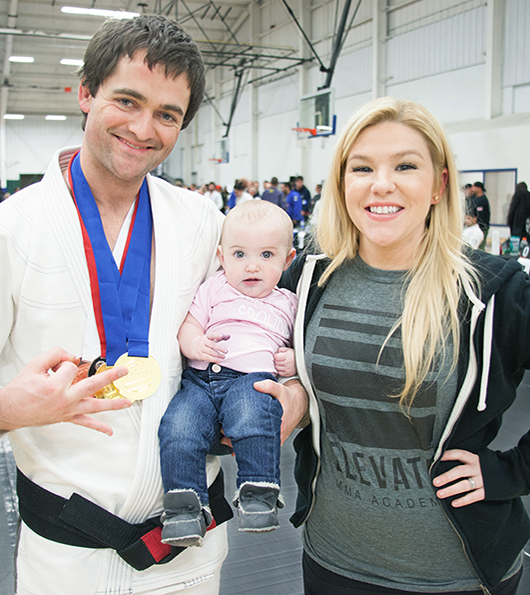 My name is Cody Maltais and welcome to Elevate MMA Academy.  I am first a foremost a passionate instructor of every aspect of combat sports.  I have competed as a pro fighter as well as entered hundreds of grappling competitions and even some amateur boxing.  When I started this path I had no idea MMA would become such a consuming and enriching part of my life and now I want to share that with others.
I started training BJJ 10 years ago, and immediately fell in love with the multiple layers of complexity and constant growth opportunities the sport offered.  I was fortunate enough over the years to be introduced to instructors for wrestling, striking, and MMA that showed me that each aspect of the sport offered the same growth potential.
Today I am a pro fighter and have competed in promotions such as World Series of Fighting.  In August of 2015 I received my black belt under Robert Drysdale as a part of team Zenith. I have taught programs at Robert Drysdale Brazilian Jiu-Jitsu, Team Quest Oceanside, Forged Fitness, and while deployed in Iraq.  I continue to actively compete in order to continue to sharpen my skills and develop my knowledge to share with my students.
Away from training I love spending time with my wonderful wife Lauren and our first daughter Addison Louise.  Aside from my time as a fighter I have collected a crazy resume along the way.  I've spent time as a professional musician in a bluegrass band, served 5 years in the Marine Corps, and opened my own craft brewery in Carrboro, NC. Through it all MMA has been the unifying theme and starting Elevate MMA academy fulfills a dream I had since I began my journey to grow and develop students through my own academy.